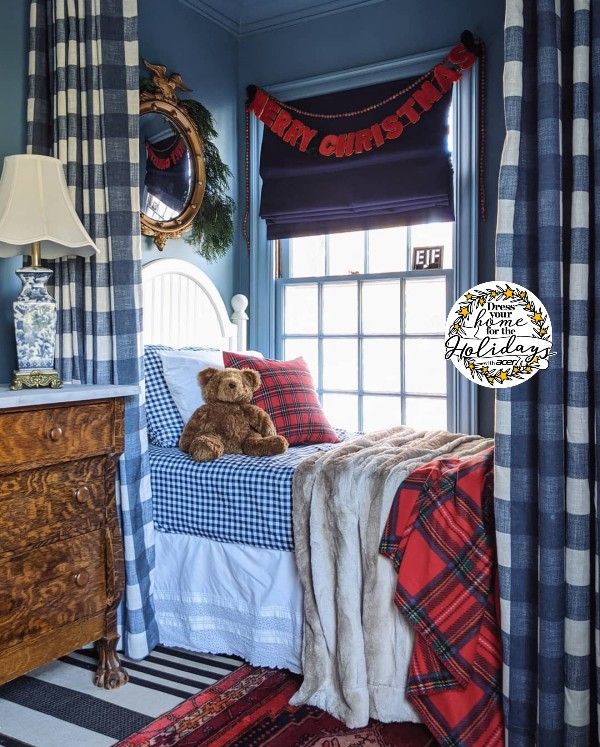 Visiting a Traditional Vintage Holiday Home: This Might Be the Perfect Christmas Home
If you love stately old homes, repurposed second-hand finds, and classic interior design with a twist, you'll want to make sure you follow Ruthie Jackson's Instagram account @MiracleonThirtyFourth first. We stumbled upon it a few years ago and watched with excitement the transformation of its now charming former colony of Iowa into a fresh, traditional masterpiece. Did we mention that she does it most of the time on sparing or low budget finds?
Not only that, but its colonial brick also happens to be the perfect Christmas home (it is on Thirty-Fourth Street, after all). The Jackson house is a little Alone at home, a little Father of the bride, and was basically built to have wreaths hanging from all the windows and throws everywhere.
If you prefer to decorate your hallways with classic and vintage Christmas decor, keep scrolling. This year, Ruthie has agreed to give us a preview of how she decorates for the holidays, and we're excited to share it with you, below.
As with many decisions she makes about her home, Ruthie used her home story as a starting point for her vacation decor. "The traditional holiday tiles and colors are perfect for our Colonial, which was built in 1935," she says. "We like to decorate our rooms with a BCBG and vintage atmosphere."
While Ruthie's decor may seem expensive, the key to getting her high-end look for less, both during the holidays and all year round, is to mix high and low finds.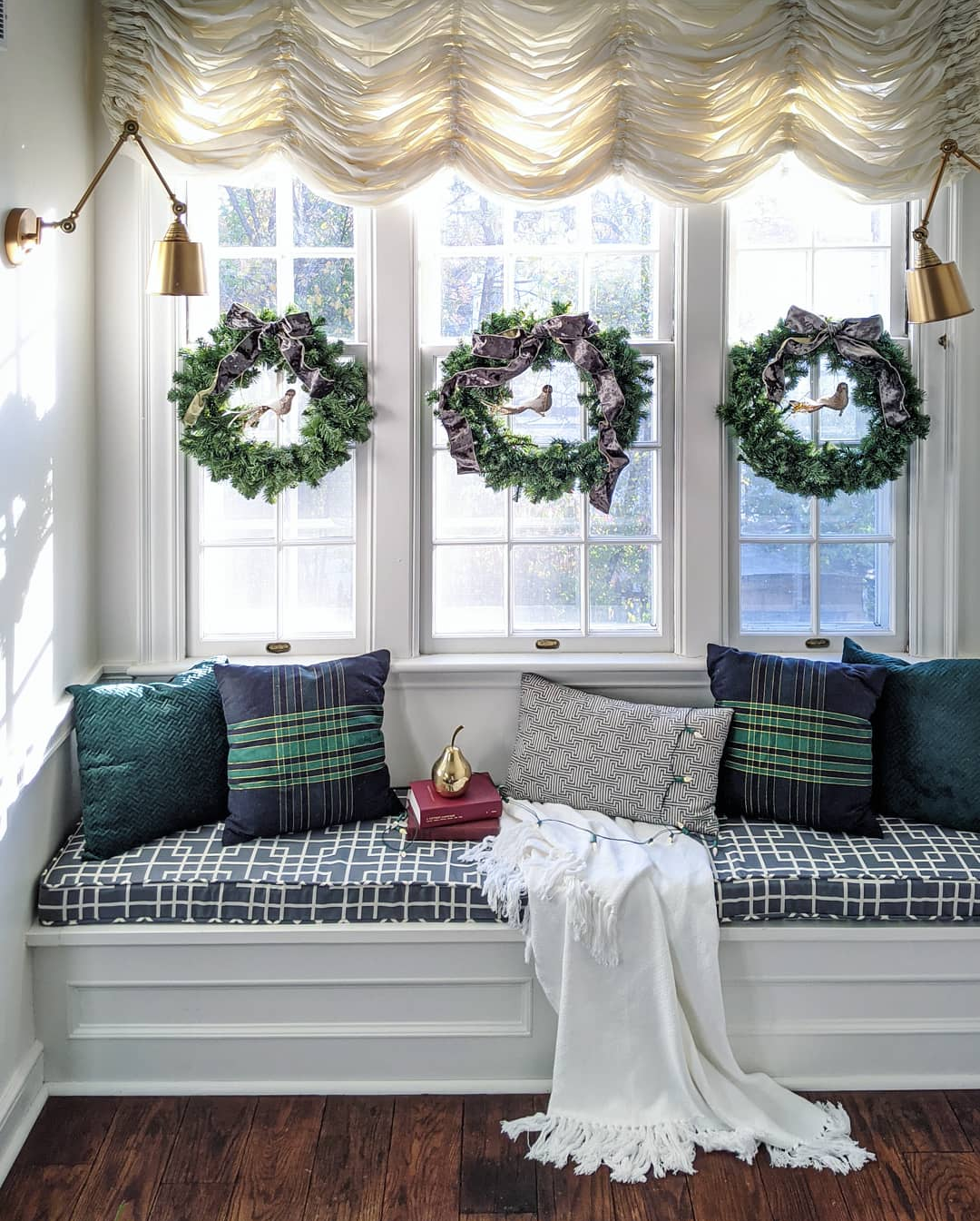 "We bought this big, old house three years ago, our Miracle-on-Thirty-Fourth-Street dream home," she says. "Like most older homes, it continues to require updates, repairs and maintenance. I control seasonal decorating expenses by saving on bright lights, adding details to basic purchases and adopting a decoration inspired by nature. "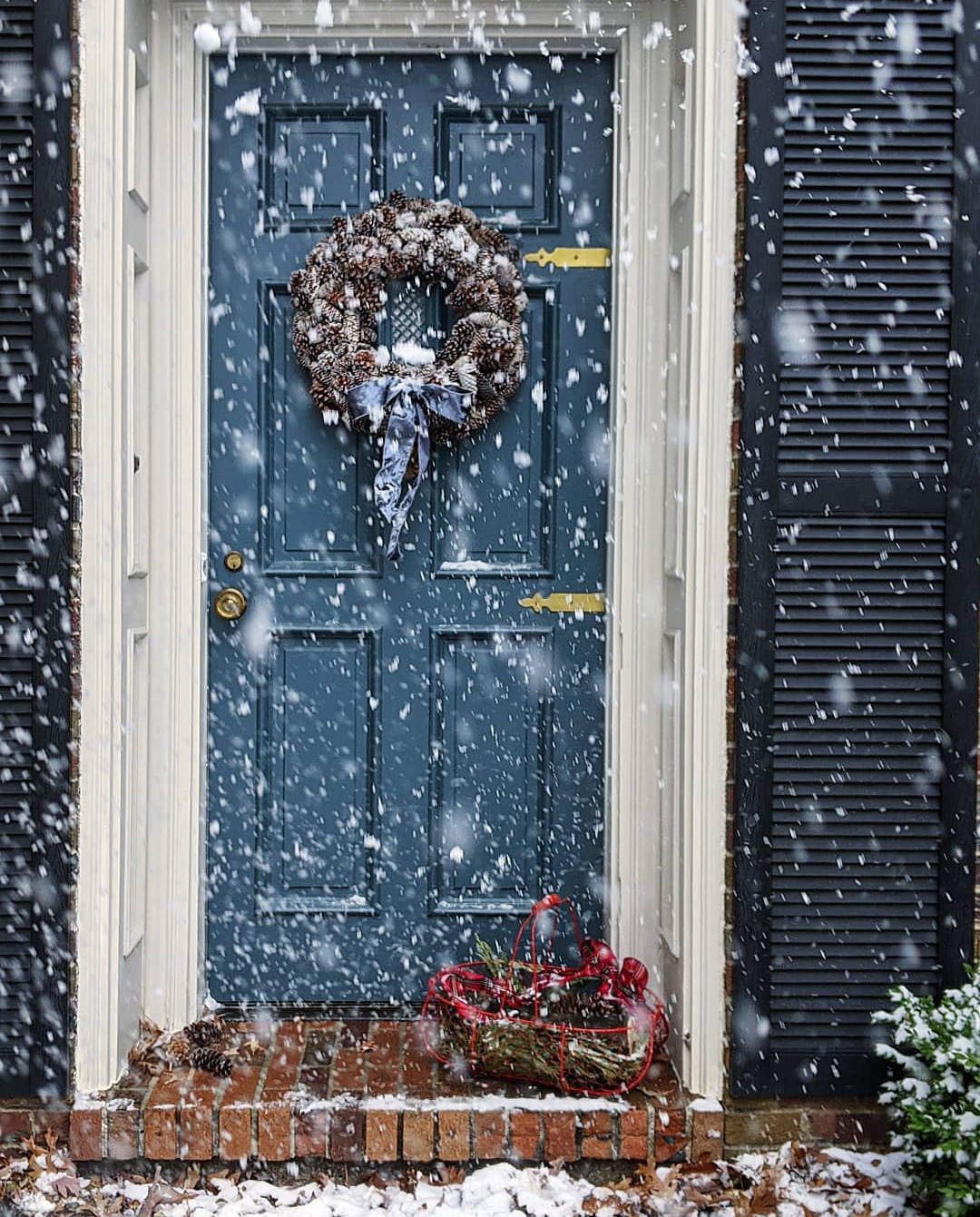 The simple pine cone wreath that hangs from the front door (above) has been enhanced by adding a chunky velvet ribbon to create a designer look, for example, while the stair landing ( above) is decorated with basic wreaths hung from the windows and then embellished with ribbon and bird ornaments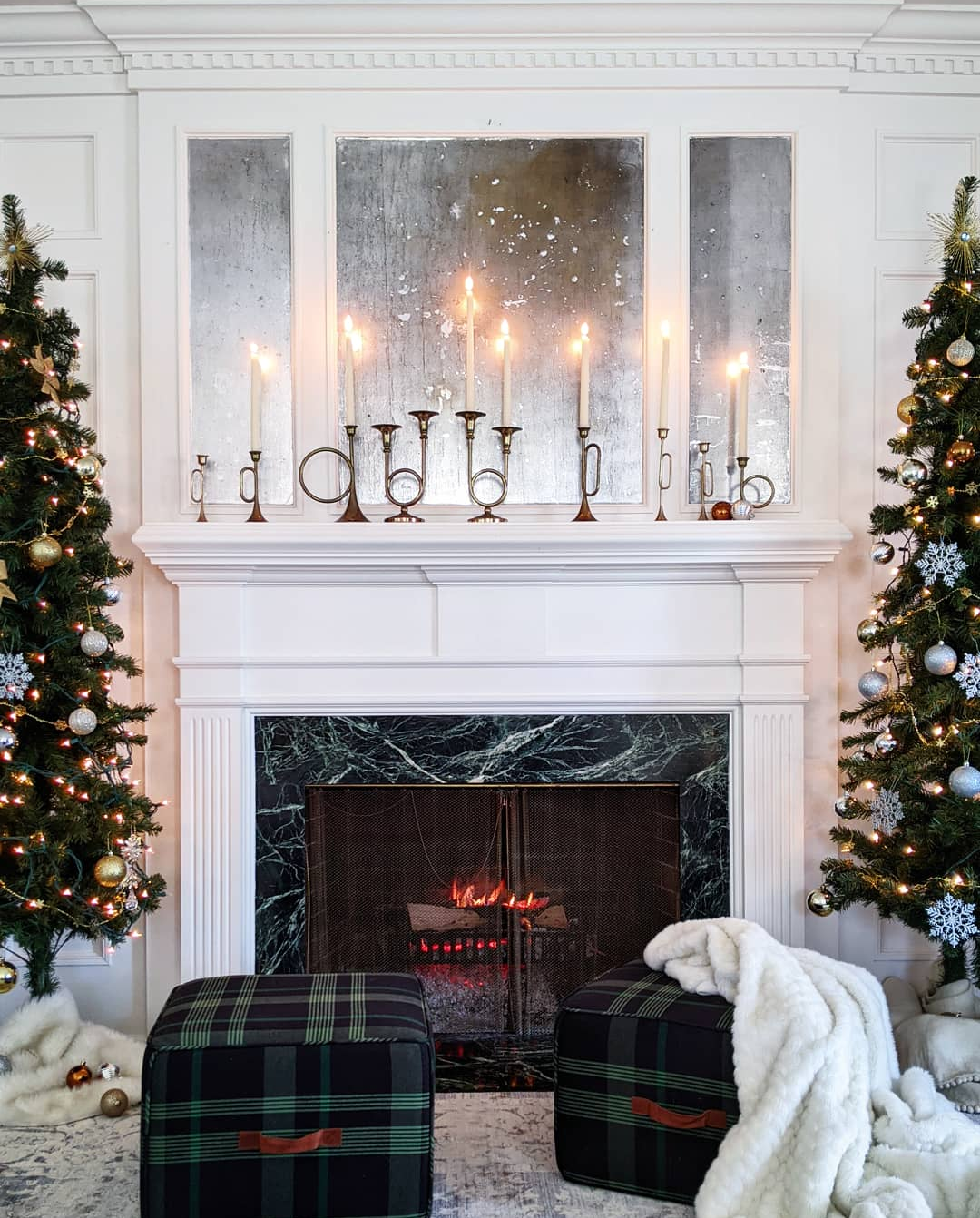 The living room is where the family celebrates much of the season. "One of my favorite traditions is Christmas Eve," says Ruthie. "After putting the little ones to bed, my husband and I enjoy fettuccine and bubbles in front of the fire. Then we turn to the end of the last of our wraps with Christmas movies in the background," she says. about one of the annual family traditions.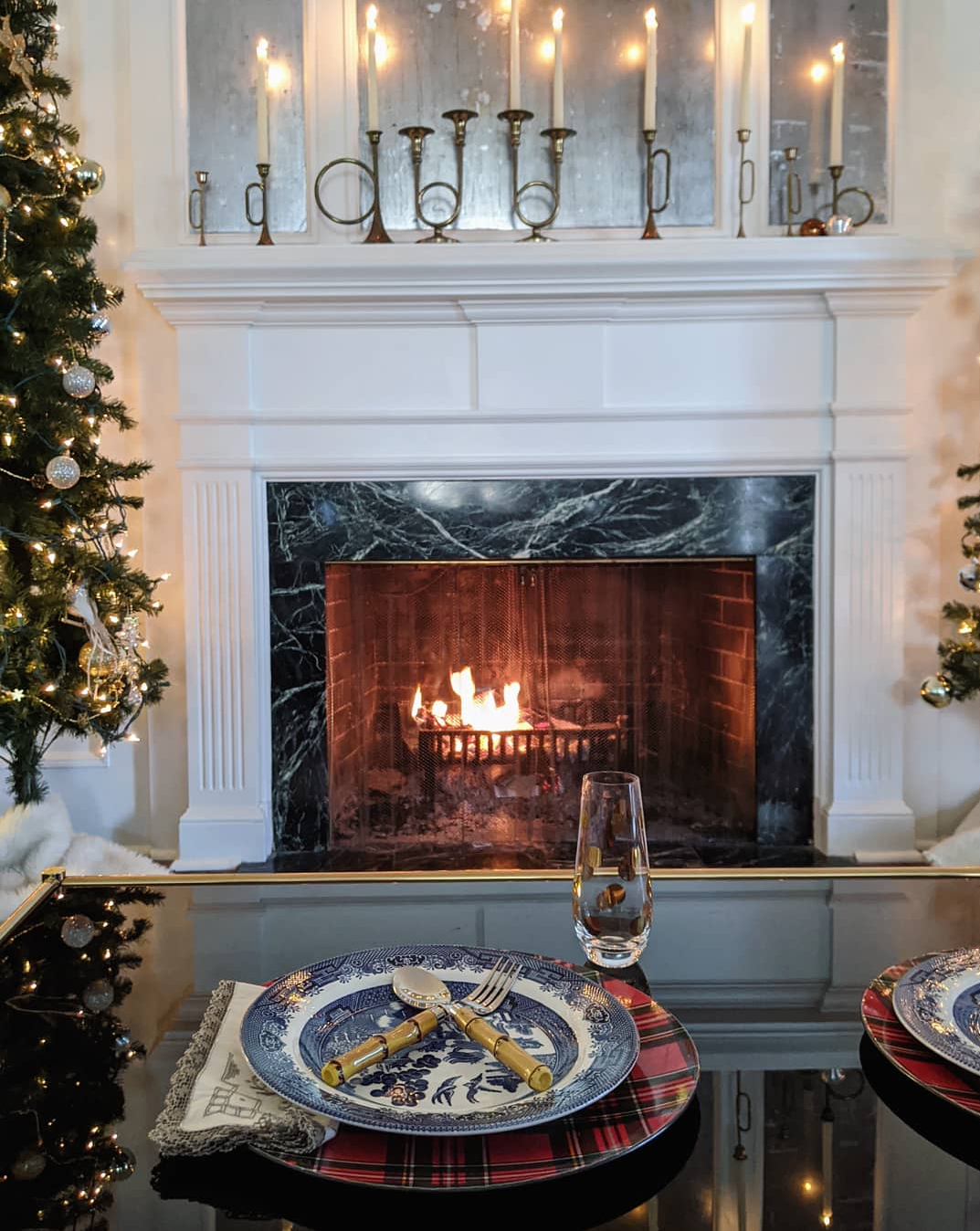 To give the living space a festive vibe, Ruthie started out by doing some seasonal exchanges. "I traded in summer floral artwork for a classic snowy scene. Over the years, I have collected vintage felt and velvet, kit stockings while browsing Ebay listings," he explains. -she.
Horn, brass and brass candlesticks find a group welcome on the mantelpiece. Once lit, the reflection of the candle sparkles in the DIY mercury glass bottom. Mid-century garlands and kitschy bow ornaments add to the nostalgic Christmas vibe.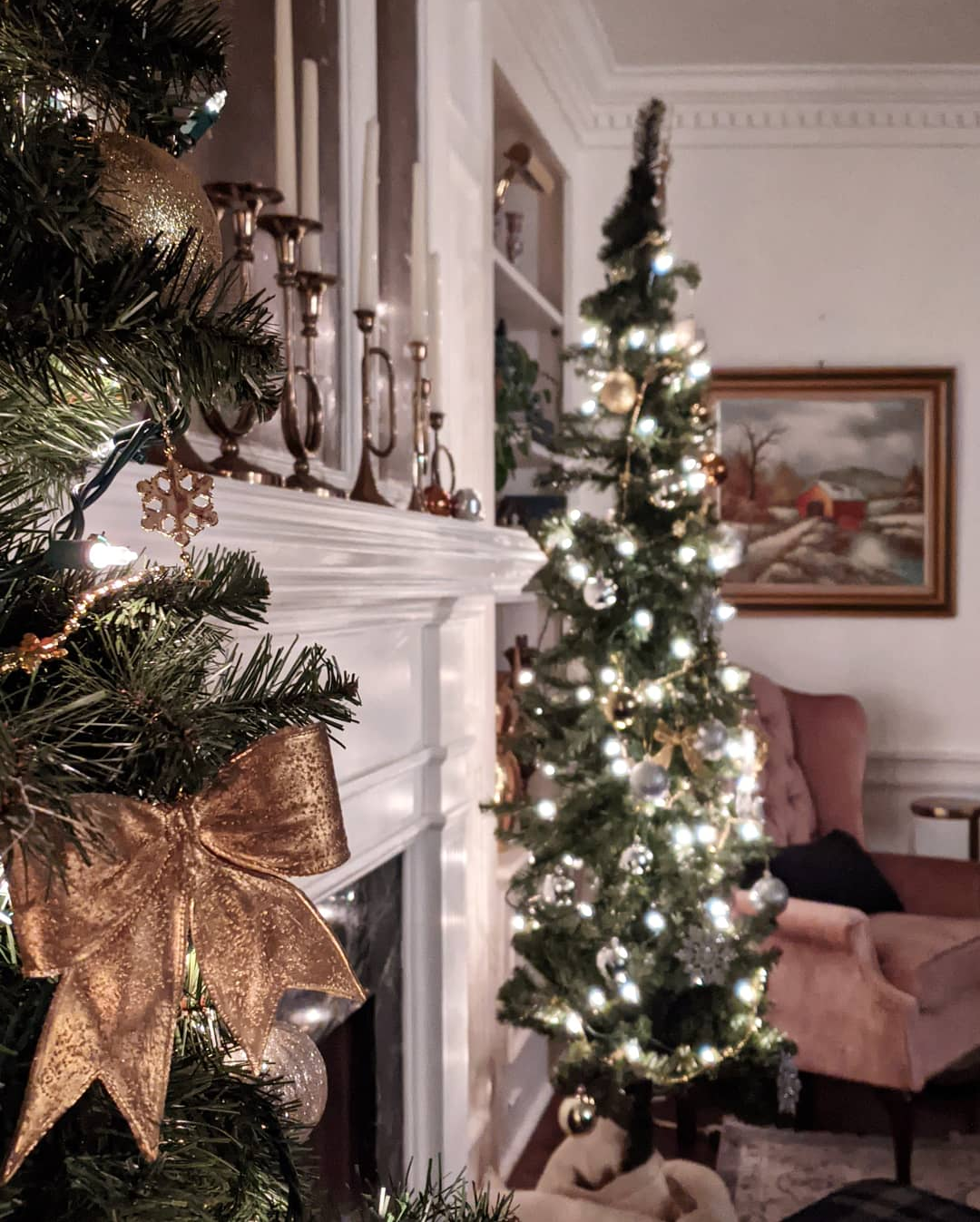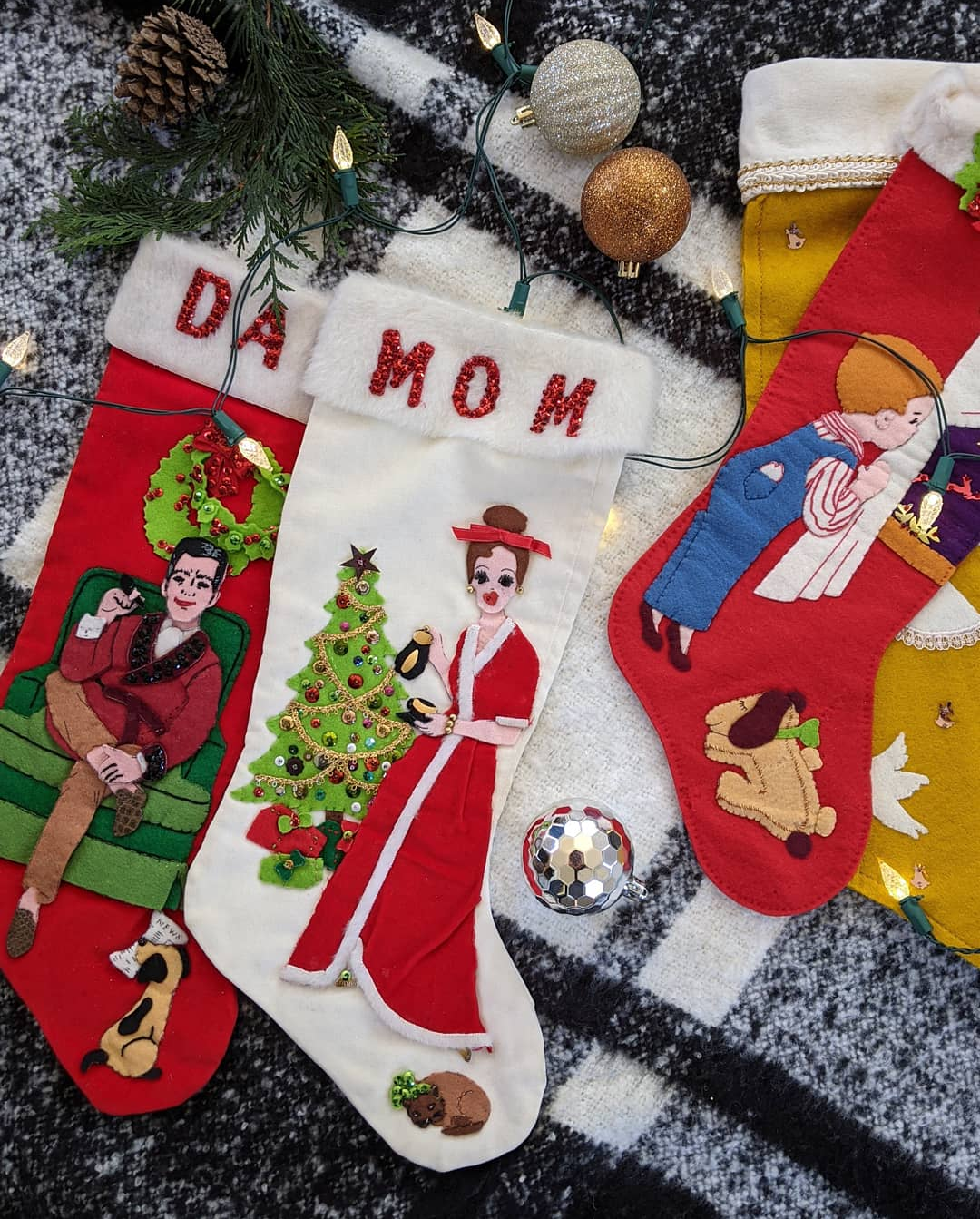 Another budget tip for creating a winter wonderland? The family forgoes store-bought flowers in favor of greenery plucked from the yard. "We rely on nature for free festive decor right outside our front door. The kids and I have raided the yard for greenery and to collect baskets of pine cones," says Ruthie. "And here in Iowa, we can usually count on a snow show to cover the outside, creating a winter wonderland."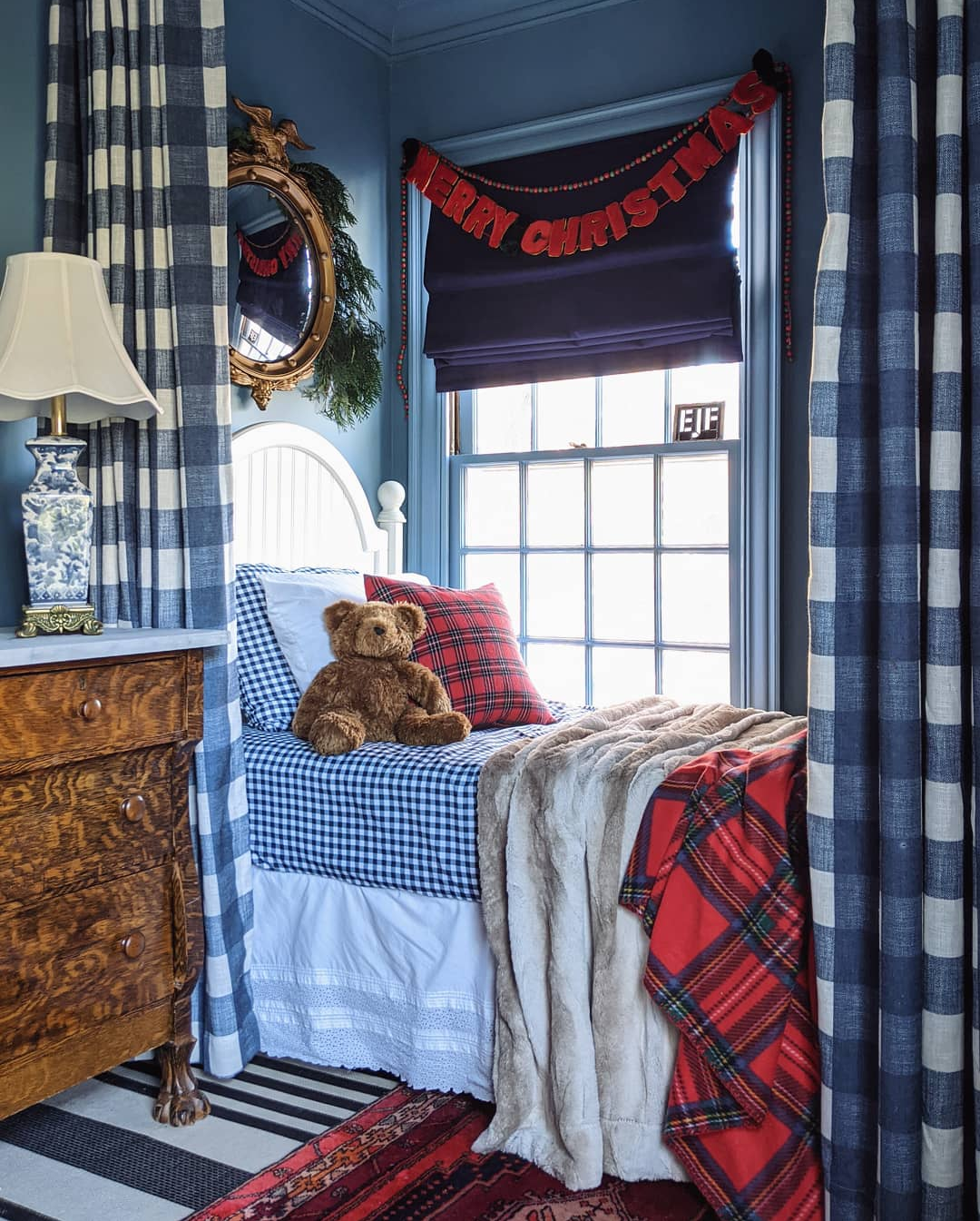 Finally, Ruthie gave a little more love to her children's spaces this year to make this weird holiday season even more special. "Often, holiday decorating focuses on entertaining friends and extended family," she says. "This year our little home is creating a warm and joyful season together. Our Kindergarten and Grade 2 students discuss baking cookies, feverishly write their lists for Santa, and pull out stacks of Christmas books and movies. "
It doesn't get better than that!