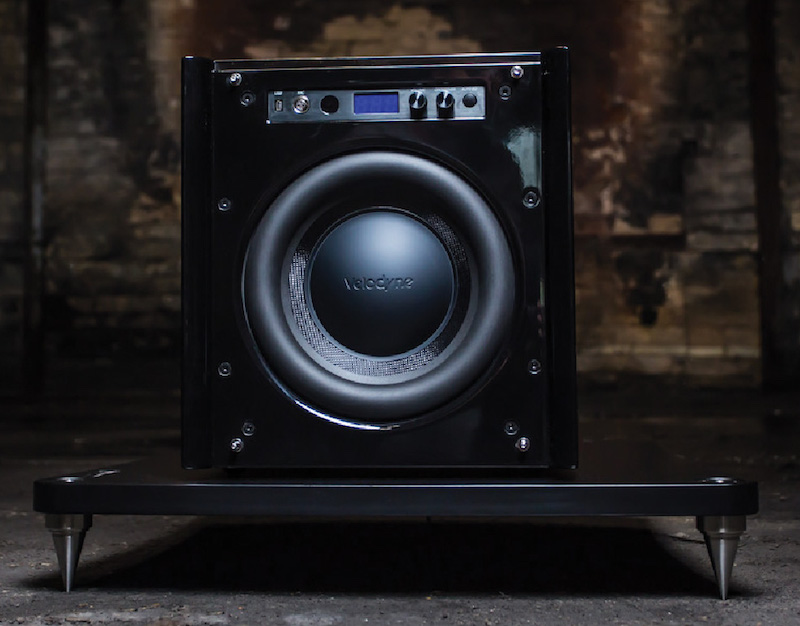 Velodyne Returns to the US via Origin Acoustics Import Deal
[ad_1]
Origin Acoustics has unveiled its latest strategic partnership by becoming the exclusive US importer of Velodyne Acoustics, in partnership with the new owner of the respected subwoofer brand, Audio Reference, in Hamburg, Germany.
Velodyne Acoustics began in 1983 with the goal of transforming the enjoyment of music and movies in the home. Arguably the biggest name in the subwoofer category, the company sat idle for several years and was later acquired in 2019.
Podcast RTT 114: Gordon Isaac on Origin's Largest CEDIA Expo Ever
Dave Hall, the founder of Velodyne, was able to develop over 200 patents, many of which Velodyne Acoustics still owns today. These patents in the construction and design of the subwoofers show the true pioneering and innovation that is part of the brand's history.
"We are thrilled to bring Velodyne Acoustics back to the United States, where the brand began," said Thomas Wolff, Velodyne Export Sales Manager. "The brand was iconic in the United States and loved by the custom channel and 2-channel resellers. We were looking for the right partner who could bring Velodyne Acoustics back, and there's no doubt Origin Acoustics will do a great job. is incredible for both companies and, more importantly, for dealers who have enjoyed the brand for many years.
Origin Acoustics will offer the entire line to the US market, which will be supported by its national sales team and business partners. The product line consists of over 30 subwoofer models, as well as several amplifiers, most of which are newly designed.
"We are very pleased to partner with Velodyne Acoustics as part of our curated brands approach to doing business," said Gordon Isaac, Origin's Director of Marketing and Strategy. "Velodyne Acoustics is passionate about audio performance, and we're excited to bring their products back to the United States and expand their custom product line by collaborating on additional Design Centric Technology solutions that we know are important to designers and specifiers."
Nick Berry, CEO of Origin Acoustics, added, "Origin Acoustics is fully committed to this industry, and we felt it was our duty to bring this iconic brand back to US dealers and continue to build on its legacy. Velodyne Acoustics has done a great job of continuing the tradition of performance and innovation, and this partnership will mean a lot to our US customers.
Velodyne Acoustics' product line covers most price ranges for music and film applications. Some of the special products in the range are the MicroVee X series, a new version of the highly successful MicroVee compact subwoofer. Roughly the size of a 9-inch cube, the MicroVee X has 800 watts of dynamic power and will play down to 18Hz, thanks to a 6.5-inch high-excursion carbon fiber driver and two side passive radiators. Other offerings include their Digital Drive Plus range of sealed closed subwoofers, available in 10, 12, 15 and 18 inch models with up to 3,000 watts of power and capable of playing down to 10Hz. Many models come with DSP amplifiers, which makes configuration very simple.
"Velodyne Acoustics has always created amazing subwoofers," added Isaac, "but what's impressive is how they've been able to continue to elevate the performance of their products and bring out new designs that are even better than the originals."
Mansour Mamaghani, CEO of Hamburg-based Velodyne Acoustics, said: "I am confident that we share a commitment with Origin Acoustics to create benchmark sound quality and provide strong customer support throughout a positive business approach and long-term. This will be a great opportunity for US dealers to offer a brand they know well. We look forward to working with the team at Origin Acoustics and continuing to create the high performance products their dealers need.
Origin Acoustics will be demonstrating the products at their CEDIA booth 16069 and will have inventory in stock and shipping around early November.
(Visited 28 times, 28 visits today)
[ad_2]
Source link