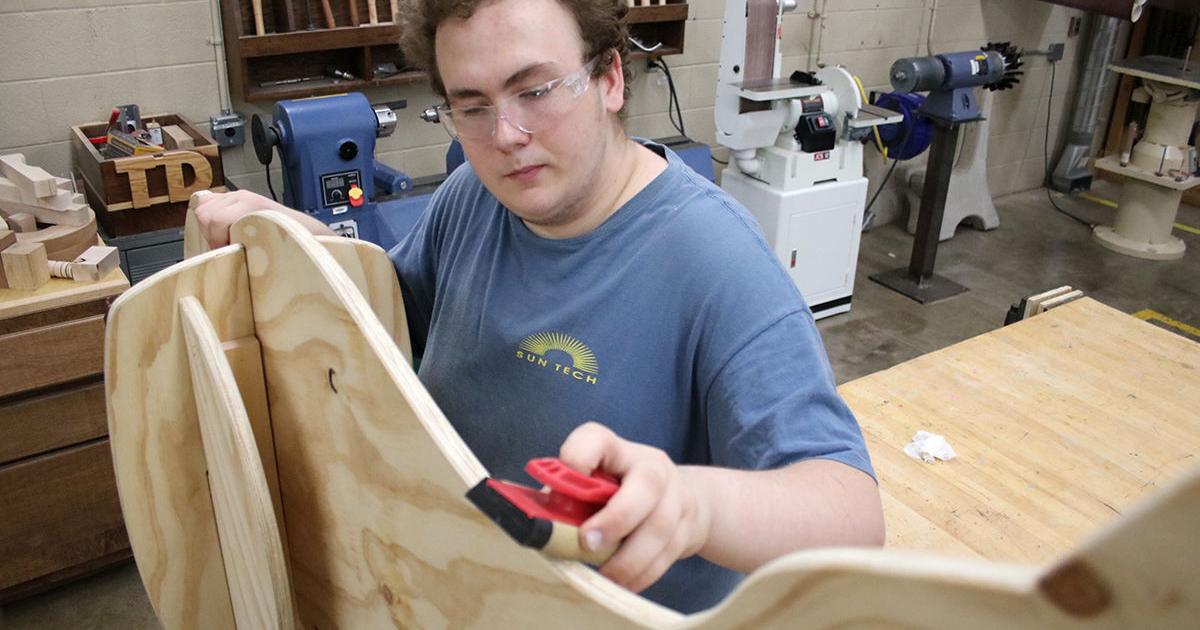 Students prepare a wooden horse for the visit to the Lewisburg house | Local News
[ad_1]
NEW BERLIN — Students at the SUN Area Technical Institute (ATI) are working on something special for the return of a popular tour of Lewisburg homes.
The tour of Lewisburg House, scheduled from 1-4 p.m. on Saturday, September 17, at nine locations, will feature a 7-foot-tall wooden horse built by wood, design and technology students in the classroom of Brian Seward. It will be in front of the William Cameron House, Second and Market Streets, Lewisburg.
Tour chairman Jack Fisher said the wooden horse will be hitched to an antique sled, a Portland cutter, owned by his aunt, Betty Cook. It will be finished in colors selected by Cook, an off-white and an Appaloosa-influenced grey.
The horse was still being worked on this week in the SUN ATI cabinetry. Finishing is yet to come, Seward said, with ATI ad art students to add color and other details.
Fisher said he called SUN ATI on a whim to see if something like that could be put together. Luckily, Seward and his students were not only helpful but also eager to contribute.
Portland sleds, named after the town in Maine, became one of the most popular varieties in 19th century America. They were recognizable by a mostly square body, curved dash and upward sweeping runners.
Cook, credited with buying and saving the Cameron home from demolition, has long been a supporter of visiting the Lewisburg home.
Tour details will be released closer to the date.
[ad_2]
Source link