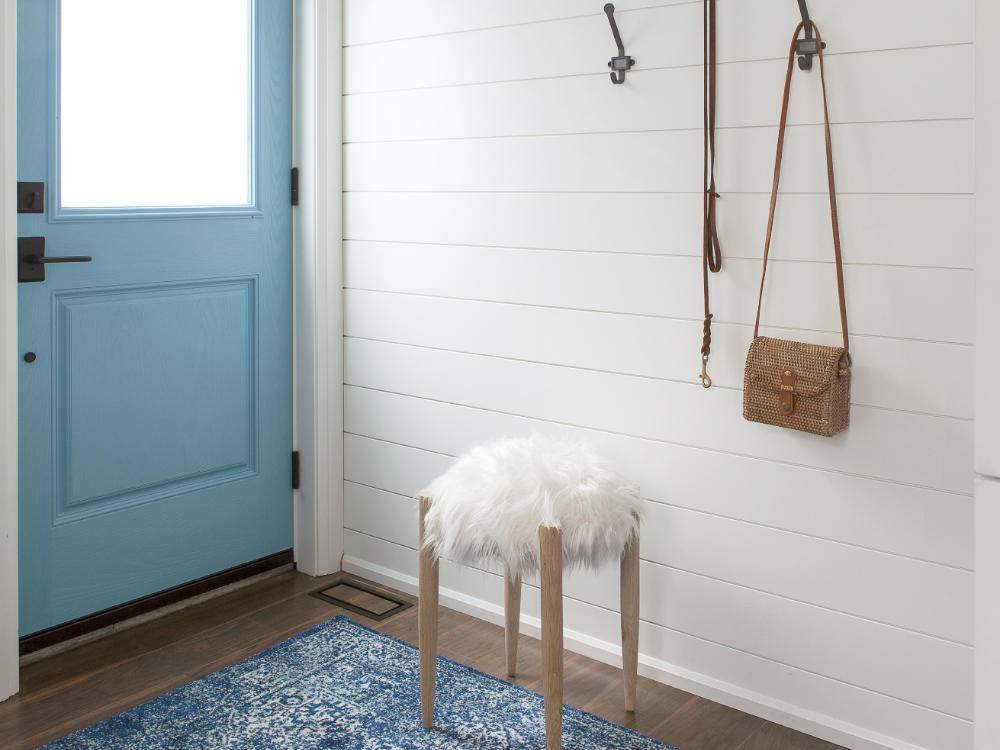 House tour: step into the in-laws
[ad_1]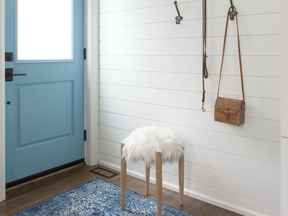 Reviews and recommendations are unbiased and products are independently selected. Postmedia may earn an affiliate commission on purchases made through links on this page.
Content of the article
Andrea and Chris Ward's life isn't turning into a Hollywood movie anytime soon, and that's fine with them.
Content of the article
Chris' parents, Linda and Bill, an active couple in their 60s, live just below them, but there are no cinematic twists. No stepdad spritzing Windex to thwart evils like in My Fat Greek Weddingor anyone pulling a Greg Focker in meet the parents, nervously admitted they were milking a cat.
Content of the article
"It's a really joyous arrangement," says Andrea, a marketing professor at Humber College, to have in-laws on site. (Chris works in banking.) She admits a similar setup would have tried, to put it politely, with her own mother.
The Wards — including their 12-year-old son, Ben, and a golden retriever, Touton — have lived in their mid-century Mississauga home for 15 years and never considered turning it into a duplex.
Content of the article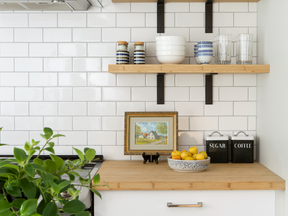 They used their 1,100 square foot basement, which had a cramped old bathroom, as an office/den and game room. They could easily bring those functions upstairs.
"We used to joke about living together at family dinners," says Andrea. At the time, Andrea's sister-in-law was living with Bill and Linda. But when she moved out, and Bill "does different jobs in town and poor Nana in the big house all by herself", Andrea thought living together only made sense to her.
"It was an opportunity, really. There was too much house for both of us. They're getting older and it's harder to sell out," says Andrea. a separate unit to their own house creates "a place for Ben to live, or income property. A way for Ben to inherit the housing market rather than having to put up a massive down payment."
Content of the article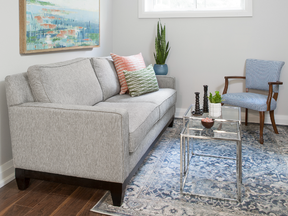 Linda liked the idea, with the caveat that the space would "reflect the life they used to live, on a smaller scale," says Andrea.
Compact digs with fewer stairs to climb also made sense for the elderly couple's miniature dachshunds, Tucker, who is 10, and Maggie, who is 16.
So Linda and Bill listed their big house in Etobicoke in 2019, moving in with Chris and Andrea just before the pandemic shut down the town.
Interior designer Michelle Hurley and the team at Alair Homes Oakville renovated the basement in four months, with an additional two months to secure permits and solidify the design. (Linda and Bill stayed in a one-bedroom short-term rental during the renovation.)
"It was seamless and it got carried away," says Hurley. "Everything was ordered in advance." The only hiccup was a previously cold room under a porch that needed weatherproofing. A fireplace in what is now the bedroom was also removed.
Content of the article
Spanning two levels, the freshly finished basement, with its coastal white and blue palette, has a spacious entrance lined with shiplap boards. A glass door filters natural light. The unit overlooks the gardens, perfect for Linda, the family's green thumb. "She made it an oasis," says Andrea.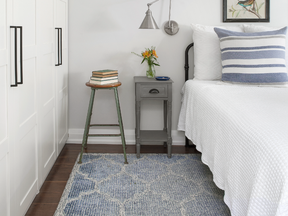 A luxurious bathroom has a separate rain shower and deep soaking tub. The modern subway tiled kitchen has a large pantry.
Linda, an avid quilter, also has her own quilt room.
"We considered mobility for the future," says Hurley. "The entrance to the unit is at ground level from the side door and wheelchair accessible."
Other age-old features on-site include grab bars and electrical fittings fitted to both staircases (there are seven steps in total, one leading to a sunken lounge) for a chair lift, if required.
Content of the article
"Linda has a passion for design and appreciates beautiful things," says Hurley. "It was very exciting to collaborate on the project."
Andrea and Chris spent $250,000 on the renovation, borrowing the base amount from their in-laws for the sale of their home. "We 'reimburse' them rent at market value of about $1,800 a month. I established an amortization plan, including the principle and the interests, on which we all agreed, to avoid possible family quarrels.
Linda and Bill pay their own electric and cable bills. "We pay for the water, the additional household insurance and the property tax," explains Andrea.
"It's probably more than most would spend, but we went high-end for everything from appliances to light fixtures," says Andrea. "There are also heated floors, accessibility devices in the washrooms, a [good] washer/dryer upstairs and downstairs, hardwired fire alarms, soundproofing, pocket doors and recessed heat/air exchanger [units]."
Content of the article
Linda is delighted with her new home. "It doesn't look like a basement because it's a side split," she says. "The upper level has the kitchen. I love to cook so I spend a lot of time there with access to the back yard and grill."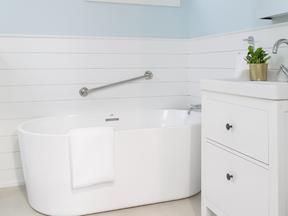 In addition to flowers, she planted herbs, as well as tomatoes in an IKEA bag, following the popular hack.
His 12-year-old sous chef, Ben, is never far away. "We baked banana bread together from (Joanna Gaines) Magnolia Painting recipe book. And the spaghetti sauce," says Linda. "And I taught him how to make teriyaki chicken in the slow cooker."
Every day after school, "Ben barely says hello", before walking with the dogs and his grandmother, adds Andrea. "They were always close but we only saw them once every two weeks."
That said, there are limits. "They have their own life to live," says Andrea, who never assumes her in-laws can babysit, and everyone strikes first before stepping into each other's space.
True, it is convenient to "skip for whipped cream and sugar."
For Linda, it's bittersweet. "During the pandemic, my husband was diagnosed with pancreatic cancer, so he wasn't doing well," she says. "And I know that if we had still been in the house, it would have been awful. We wouldn't have seen Andrea and Ben. I couldn't have gotten out of it. »
[ad_2]
Source link