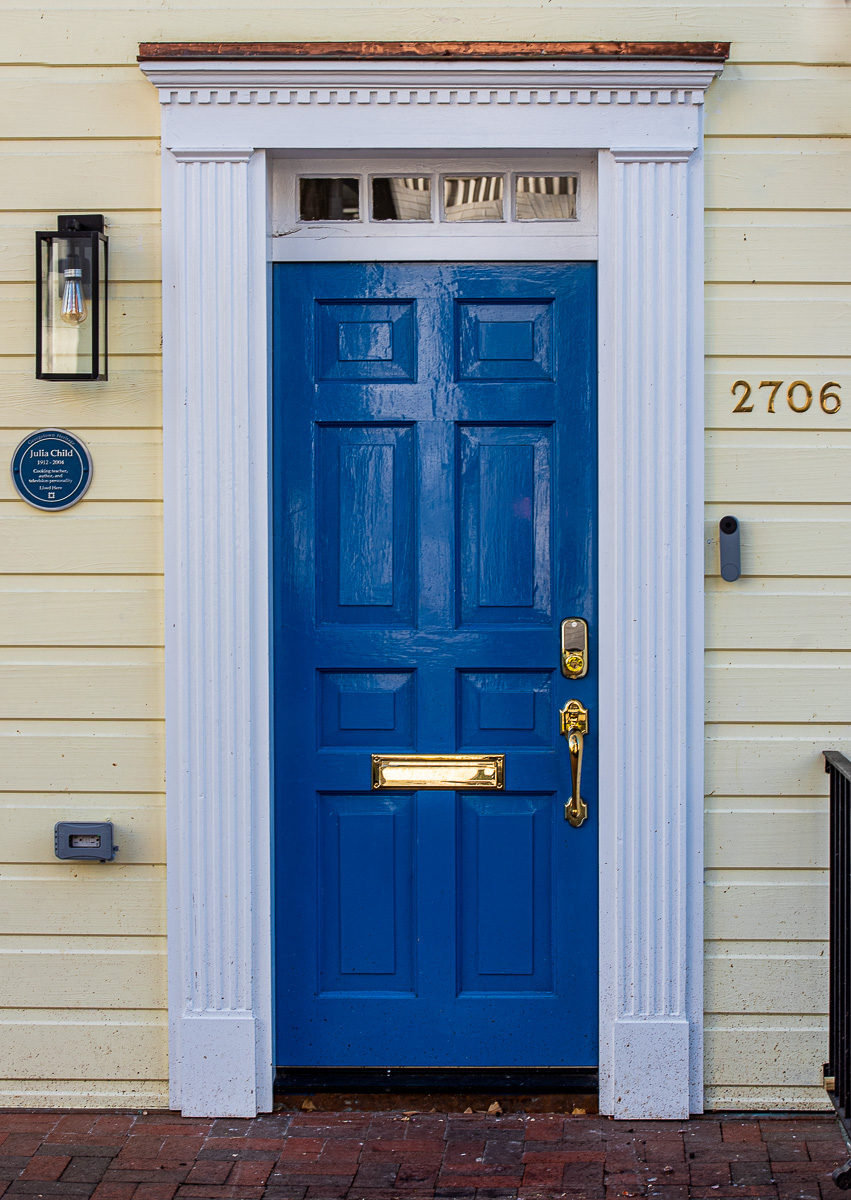 Georgetown House Tour and Patron's Day
On Saturday, April 23, 2022, St. John's Episcopal Church will host the 89th Georgetown Home Tour. Eight outstanding homes and landmarks will be featured this year, highlighting the charm and history of Georgetown's past with modern design and architectural enhancements showing the changing times. The self-guided tour begins at St. John's Episcopal Church located at 3240 O Street in Georgetown. To buy tickets here.
To help kick off this year's festivities, the Georgetown House Tour will host its annual Patrons' Party on Wednesday, April 20, 2022, from 6:00 p.m. to 8:00 p.m. The ticket includes admission to the Tour. To buy tickets here.
Homes on the 2022 Georgetown House Tour:
1. 3264 rue P Georgetown's hidden Victorian gem. This 1840s house has enchanting grounds with gracious and enchanting gardens.
2. 3131 P Street This end unit is home to Sara Swabb, founder and creative director of StorieCollective. Swabb recently completed a full renovation to make it more conducive to his young family. Part of the scope of the renovation included restoring the previously stripped millwork to its 1890s origins. Guests can anticipate modern light fixtures, a large open kitchen and family room on the lower level. This house was built on land known as the Rock of Dumbarton and has stunning garden views, the benefit of being on the edge of the extensive Albritton family estate.
3. 2706, rue des Oliviers The 1950s home of celebrity chef Julia Child. This 1870s colonial-style clapboard house, which the chef affectionately called his "little gem", is where Child produced recipes for one of his first cookbooks, Master the art of French cuisine. The house was built after the Civil War by a notable African-American carpenter, Edgar Murphy. The child bought the house with her husband in the late 1940s, and in the 1970s acclaimed architect Hugh Newell Jacobsen, best known for designing Jacqueline Kennedy Onassis' house in Martha's Vineyard, modernized the house by adding a wall of windows that are still intact today. . The house was recently sold after a five-year renovation by renowned architect Dale Overmyer.
4. 3323 R Street Home to interior designer Skip Sroka and her husband John Kammeier, this property has recently been reconfigured and refitted. Guests can anticipate a centered staircase and a second floor garden room with French doors and a Juliette balcony overlooking the enclosed rear garden. Other notable design elements include custom-designed furniture as well as antiques, rugs, artwork, and paintings.
5. 1519 28th Street A Victorian facade dating to the late 1800s, this house features a deep garden and small water feature that was formerly part of the Georgetown Garden Tour.
6. 3130 Dumbarton Street This house is full of light with large windows and French doors that lead to a double lot. The house is adorned with period pieces and the walls are adorned with the owner's extensive art collection. Guests are encouraged to visit the Carriage House, which has been converted into a Nantucket-inspired guesthouse with a large pool and patio area.
7. 3312 North Street This house is one of the first houses in Georgetown, built in 1818. Designed in true Federal style architecture. Beautiful updates have been made while retaining the original details of the house.
8. 3206 M St. The City Tavern Club is a private club housed in one of Washington's oldest buildings and the city's last remaining Federal-style tavern. Built in 1796 and first run by Clement Sewall, who served in the Revolutionary War alongside his friend John Parke Curtis, son-in-law of George Washington.