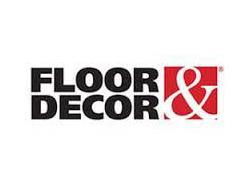 Floor & Décor finds success with in-house design services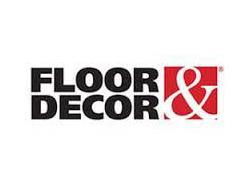 Atlanta, GA, August 16, 2022 – Faced with pressure from big-box stores, the number of independent flooring retailers is on the decline. When the Census Department released its last report on the category in 2016, about 9,200 retail businesses operated just over 11,000 stores, writes luxury brand consultant Pam Danziger in a recent Forbes article. Three years later, there were nearly 10,700 establishments operated by about 8,800 companies, and those numbers have likely fallen since then.
Meanwhile, major retailer Floor & Décor (F&D) is on a massive growth trajectory. The Atlanta, Georgia-based chain will add 32 new stores this year after opening 27 last year.
"Floor & Decor not only opens stores quickly, but it drives more sales from those locations," Danziger notes. "Average ticket sales increased 18% in the second quarter, driven by customers buying its best and best deals, including laminate and luxury vinyl, which now account for 27% of sales, up around 40 % compared to the previous year."
Providing design services is part of F&D's success. During the company's second quarter earnings call, CEO Tom Taylor said, "We continue to see that when a designer gets involved in the project, we see a higher customer satisfaction score, a higher average ticket, higher basket sale attachment rates, higher penetration rates for our adjacent categories and higher gross margin.
The company, which currently has about 800 in-store designers, is currently rolling out home design services in select markets. After successful launches in Houston, Dallas and Miami, designers will begin making house calls to the Washington, DC market this quarter and Atlanta the following quarter, Danziger reports.