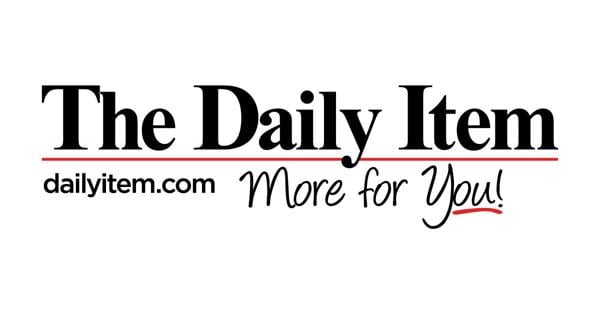 Do you like Frank Lloyd Wright? Visit Pennsylvania for a Home Tour or Two | Company
In 1935, famed architect Frank Lloyd Wright designed what would become his masterpiece, Fallingwater. Located in the Laurel Highlands just south of Pittsburgh, this is its most masterful fusion of home and environment.
It is a must-see destination and, along with its other houses, a UNESCO World Heritage travel site. But it's a potentially long trip, so if you're going to visit, why not make it an entire Frank Lloyd Wright vacation? You can see two other houses of his within 30 minutes of Fallingwater, visit other inspired architecture, and if you're lucky, even spend the night in one of the Wright houses.
Polymath Park
About 30 minutes from Fallingwater is Polymath Park. Think of it almost as an amusement park for Wright fans.
Heather and Tom Papinchak are perhaps two of his greatest. They bought their house in the woods of the Laurel Highlands in 2000. It is not a Wright house but a large 1980s frame house, set among the trees. Not far away are two houses designed by Wright's protege Peter Berndtson, but for years the Papinchaks didn't even know it.
In the 1960s, the Balter and Blum families wanted summer homes in the Laurel Highlands like their friends the Kaufmanns, who built Fallingwater. They contacted Berndtson and asked him to create houses in the style of Wright. The houses clearly show Wright's influences: a flat roof, large windows, and houses that fit into their natural surroundings.
In 2004, the Papinchaks purchased these nearby houses and the land they sit on with the idea of ​​preserving them and opening them to the public. In 2006, they had the opportunity to save a Wright home from demolition. They moved the Duncan House, built in 1957 in Lisle, Illinois, for Donald and Elizabeth Duncan, onto the property.
"We saw what it could be," says Heather Papinchak. "A preservation and living history park."
And in 2019, in conjunction with the Frank Lloyd Wright Conservancy, they moved the Mäntylä House onto the 130-acre property. It was built in 1952 in northern Minnesota for the Lindholm family.
Today it stands in the woods of Polymath Park, rebuilt by Tom Papinchak, and, like the other three houses there, available for tours or overnight stays.
"We wanted to tell these stories," says Heather. "We tell them by preserving a structure that makes you feel connected with nature." That's what she says she loves most about Wright's designs.
The couple have transformed their home into a restaurant called Treetops, now with outdoor pods where you can dine among the trees, for the full Polymath Park experience.
On the property are several shipping containers. They hold a drawing of Wright's son, Lloyd Wright. The Papinchaks hope to rebuild it into an educational center. As for the vision, "We have 130 acres here. There is definitely the potential to have other homes here. It could be a preservation park.
Tours start at $28, but there are plenty of options, including spending the night in one. Visit franklloydwrightovernight.net.
Kentuck button
Less than 10 miles from Fallingwater is one of Wright's last designed homes (he was 86 when built), Kentuck Knob. It is a Usonian house, that is, built like an affordable American house, but a unique example, made even more special by the location. This 1950s house is located on a cliff, just below the crest of the mountain that gives it its name.
It was built by Bernardine and IM Hagan, friends of the Kaufmanns of Fallingwater. They lived in the house for 30 years. In 1986, Lord Peter Palumbo of London purchased the property for $600,000 as a vacation home. The Palumbos still own it but allow public tours of the property.
It was designed with only two right angles, in a hexagonal pattern (which is repeated in several places in the house).
Tours cost $28 and include a sculpture meadow with works by more than 30 sculptors.
Waterfall
And now for the piece de resistance: Fallingwater. First thing, book early. When we visited in June, tons of people were turned away because the tours were full. But you can explore the places there, so it's not a total loss if you forget.
In 1935, Liliane and Edgar Kaufmann, who ran department stores in Pittsburgh, commissioned Wright to design a summer residence. The house was to be built along Bear Run, an 8 km tributary of the Youghiogheny River and a favorite summer bathing spot for the Kaufmanns.
The tour begins with a small group and a guide, walking what would have been the road up to the house. Our guide noted the natural features around us (the cantilevered overhangs and rock formations) and then linked them to the features of the house.
Completed in 1938, Fallingwater is the quintessential example of Wright's "organic architecture". The house was built around Bear Run, the hill it sits on, and over a waterfall. The windows are designed to see the leaves changing with the seasons and to let in the sound of rushing water. The stairs from the living room descend directly to a small platform that sits just above Bear Run.
Inside, you can tour most of the first, second, and third floors (a private suite for their only son, Edgar Jr.) as well as the terraces on every corner. The guides also show you around a guest house and a garage.
The visitor center itself is definitely worth your time. It was the Kaufmanns' intention to let the public enjoy the house, and their son was a big influence on that. Her life partner designed the treehouse-like visitor center, which features two halls with special exhibits, a cafe, and a gift shop.
Tours, which last just over an hour, cost $32 per person. Visit fallwater.org.
———
©2022 STLtoday.com. Distributed by Tribune Content Agency, LLC.