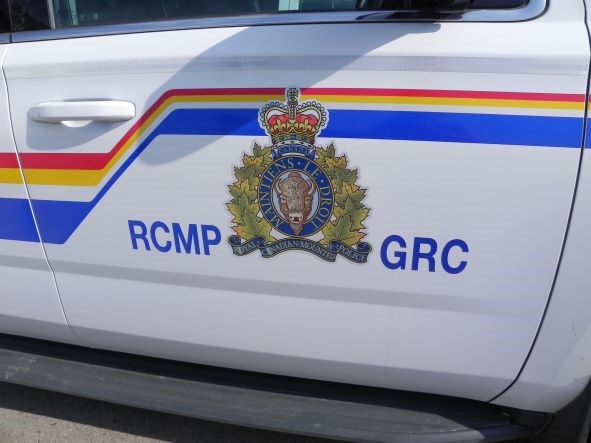 B'fords RCMP Weekly Report: Online sales scheme ends in robbery
[ad_1]
Mobile phone and money stolen from meeting point.
THE BATTLEFORDS — Battleford RCMP responded to 629 calls for service from Wednesday, September 21 to Tuesday, September 27.
16 people reported missing
Five active investigations.
33 assault investigations.
• Report of a theft shortly before 1:00 p.m. on September 25. The victim organized an online sale of a property with an unknown man. The suspect changed the location of the exchange at the last moment to the area of ​​108th Street and 9th Avenue in North Battleford. When the victim arrived, he was approached by a lone man with a gun, who stole a mobile phone and some money from the victim before fleeing.
• A 33-year-old man will appear in court on October 31 charged with one count of assault. The man was being cared for by emergency personnel after a report of an intoxicated man in some medical distress on Highway 40 west of Battleford shortly after 3am on September 24 . The male became agitated and combative and police were called and arrested the subject without further incident. No injuries reported.
• Police responded to a 911 call to the 800 block of 112th Street in North Battleford shortly after 1am on September 25 indicating that a possible assault was in progress. Upon their arrival, sounds of struggle could be heard and the members had to force their way into the residence. A 31-year-old man was arrested at the scene and faces one count of assault. The incident is still under investigation. No serious injuries reported.
• Call to 911 of an assault in a residence north of Cochin at 4:45 pm on September 27. A woman called reported being punched in the face by a suspect she knows. She was able to leave the residence and call the police. The victim was slightly injured in the face. The suspect was located shortly thereafter and arrested. The 30-year-old man remains in custody.
• Call at 7:00 p.m. on September 21 from two unresponsive intoxicated individuals near Don Ross Hill off Highway 16. Subjects were awakened after members arrived. The 45-year-old man was arrested for public intoxication and taken into custody. The 26-year-old became combative and kicked one of the arresting officers in the chest before being taken into custody. She has since been released and has been charged with one count of assaulting a police officer.
• Called 911 to a residence on St Laurent Drive in North Battleford shortly after 2 am on September 27. Two occupants had a verbal argument which escalated until the suspect assaulted the victim, hitting her in the head with a lemon squeezer. The victim had a visible injury but refused to seek treatment. A 20-year-old man has been arrested and faces charges of assault with a weapon and resisting arrest.
11 Break and Enter Investigations
• Breaking and entering an apartment building on 100th Street in North Battleford at approximately 5:30 am on September 24. A male suspect targeted mailboxes in the lobby.
• Reported breaking and entering of an apartment building on Killdeer Drive in North Battleford around 4am on September 25. The suspect appears to have targeted the mailboxes in the lobby of the building.
• Appeal of a possible break and enter at a residence in the 900 block of 106th Street in North Battleford. Upon arrival, a man was seen exiting the house with a television, which he dropped and fled on foot when he saw members approaching the house. A suspect was also located at the residence and quickly arrested. The man was arrested shortly after after a brief foot chase. Samuel Takakenew, 38, and Juanita Blackstar, 24, were taken into custody. Both charged with breaking and entering a residence.
• Breaking and entering a residence on the 200 block of 32nd Street in Battleford in the early morning hours of September 26. Various tools were missing as well as a spare tire.
• Breaking and entering a garage in the 1300 block of 105th Street in North Battleford in the early morning hours of September 16. An ice fishing tent and an auger were missing.
Three vehicle thefts
21 mental health surveys.
Six traffic collisions.
Two individuals charged with impaired driving.
132 miscellaneous traffic charges.
70 trouble calls
• Several trouble calls received around 10:30 p.m. on Sept. 22, 33rd Battleford Street. Report of shouting and possibly fighting. A 17-year-old boy was located and found in possession of a firearm. He was arrested and faces charges of Possession of a Weapon for a Dangerous Purpose, Carrying a Concealed Weapon, Unauthorized Possession of a Firearm and Breach of Probation.
25 other thefts reported
13 harm investigations.
Anyone with information about an incident is asked to call North Battleford RCMP at 306-446-1720 or Saskatchewan Crimestoppers at 1-800-222-TIPS (8477).
[ad_2]
Source link